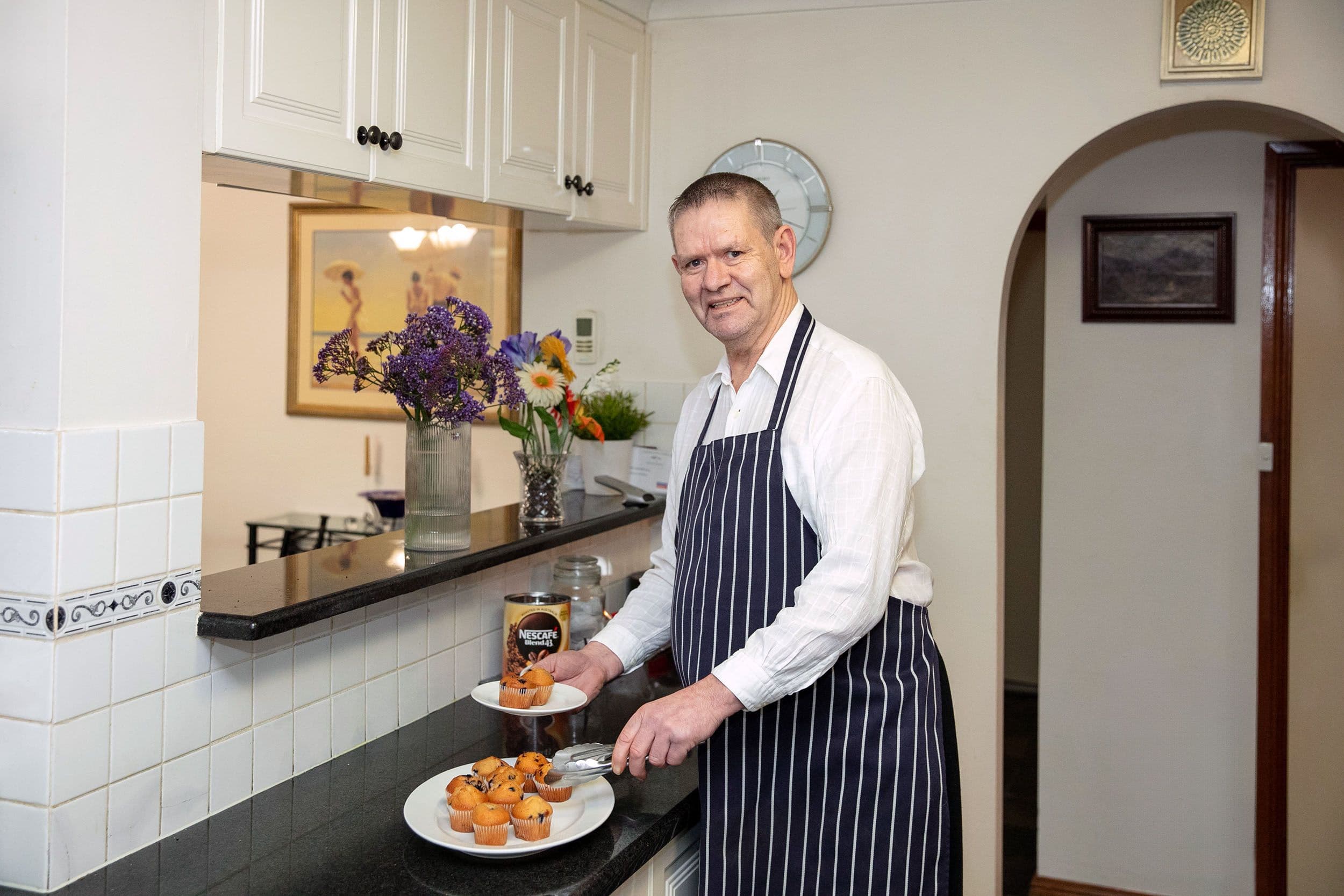 In-Home Support & Domestic Assistance
Our support workers provide supportive services within the comfort of an individual's own residence to help them maintain their independence, quality of life, and well-being. In-home assistance aims to enhance our client's overall comfort, safety, and ability to continue living in their familiar environment.
Key aspects of in-home assistance include:
Personal Care: Assisting with activities of daily living (ADLs) such as bathing, dressing, grooming, toileting, and mobility support.
Medication Management: Providing reminders and assistance with taking prescribed medications as directed by a healthcare professional.
Meal Preparation: Preparing and cooking nutritious meals that accommodate dietary preferences and restrictions.
Light Housekeeping: Performing tasks like cleaning, dusting, vacuuming, and tidying to maintain a clean and organised living space.
Laundry and Linen Care: Washing, drying, folding, and organising clothes and linens to ensure a fresh and hygienic living environment.
Transportation: Assisting with transportation to medical appointments, grocery shopping, errands, and social activities.
Companionship: Engaging in conversation, providing emotional support, and offering companionship to alleviate feelings of isolation and loneliness.
Medication Reminders: Ensuring timely administration of medications and tracking prescription schedules.
Safety Checks: Monitoring the home environment for potential hazards and taking precautions to enhance safety.
Basic Home Maintenance: Performing minor household tasks such as changing light bulbs, fixing minor repairs, and maintaining a comfortable living environment.
In-home assistance is tailored to the specific needs and preferences of the individual receiving the services. It aims to empower individuals to retain their autonomy and remain in the familiarity of their own home while receiving necessary support.
By receiving in-home assistance, individuals can continue to enjoy a sense of normalcy and independence, maintain their daily routines, and receive the help they need to manage tasks that may have become challenging. It can also provide peace of mind for family members, knowing that their loved ones are receiving the care and attention they require in a familiar and comfortable setting.